This Venom "bootleg" was released as an early seven inch on the Ecstatic Peace label and it's induced as much turntable inspired laughter around my pad as The Frogs. It features only the between song banter, but none of the music from a 1986 Venom gig in Trenton, New Jersey.
This Venom show is notable for Black Flag also playing on the bill. Also interesting to note, this was sampled on the Beastie Boys' track "Mark On The Bus" - "...you're wild man!" I've always dug Venom and include many of their releases among my records, but this is good and entertaining stuff. There's a lot of Spinal Tap in so much heavy metal...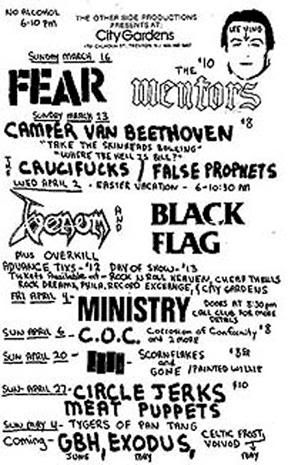 Venom - Bursting Out
from the 1983 Die Hard 12" single.