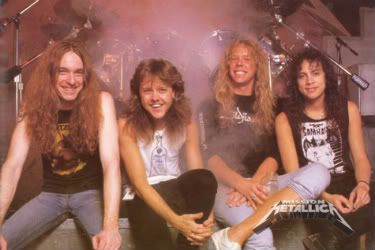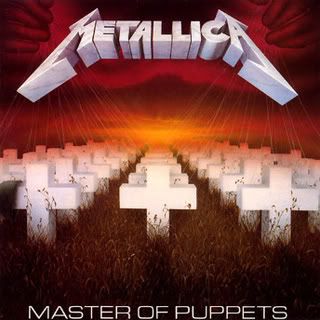 Recently reconnected with a high school buddy via Facebook and last week we were talking about Metallica. Have to go with
Ride the Lightning
as my favorite of their releases. Perhaps because right when I first got into Metallica that was their newest. Still view this record as perhaps an ideal combination of influences from the old school and new vanguards of heavy music; such as NWOBHM acts like Angelwitch or American hardcore heroes the Misfits.
Easily my second favorite Metallica record is
Master of Puppets
and the footage below comes from when that tour opening for Ozzy played Detroit on 4 April 1986. Thanks to KingSonal for posting these on YouTube.
Ride The Lightning


Damage Inc.


Am I Evil


Creeping Death


Seek And Destroy


Sanitarium


show stoppage – over zealous crowd


For Whom The Bell Tolls


Master Of Puppets – video doesn't come in for 3 minutes