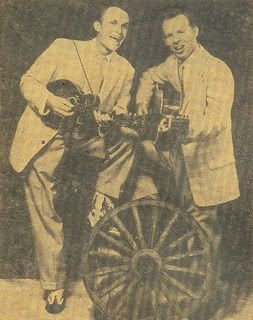 The music of the Louvin Brothers continues to enthrall and delight me with their incredible harmonies and always memorable originals and cover songs. Real life brothers Charlie and Ira's interpretation of an old English murder ballad "Knoxville Girl" was a big seller for them and garnered considerable attention; as did the song "If I Could Only Win Your Love." This number would later gain a new generation of fans in the late 60s when Gram Parsons covered it along with other songs from the Louvin Brothers.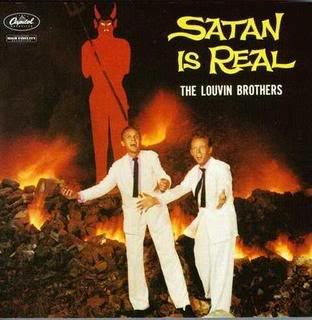 Consider myself quite lucky to have had the opportunity to catch a live performance from Charlie Louvin at the tiny Club Passim in Harvard Square a few years ago and even purchased a personalized, autographed cd from the man himself. He still has an incredible amount of energy and verve for his playing and enthusiasm extended to the audience.
The following segment is taken from a 6 hour BBC series entitled the History of Country Music. I've viewed the segments on Bill Monroe and the Carter Family and all are well crafted and loving looks at the bedrock origins of country music - which is an era of c/w that is a favorite of the genre for me.
Louvin Brothers




some bonus Louvin Brothers music

The Great Atomic Power<



If I Could Only Win Your Love



Knoxville Girl



Satan Is Real



Must You Throw Dirt In My Face